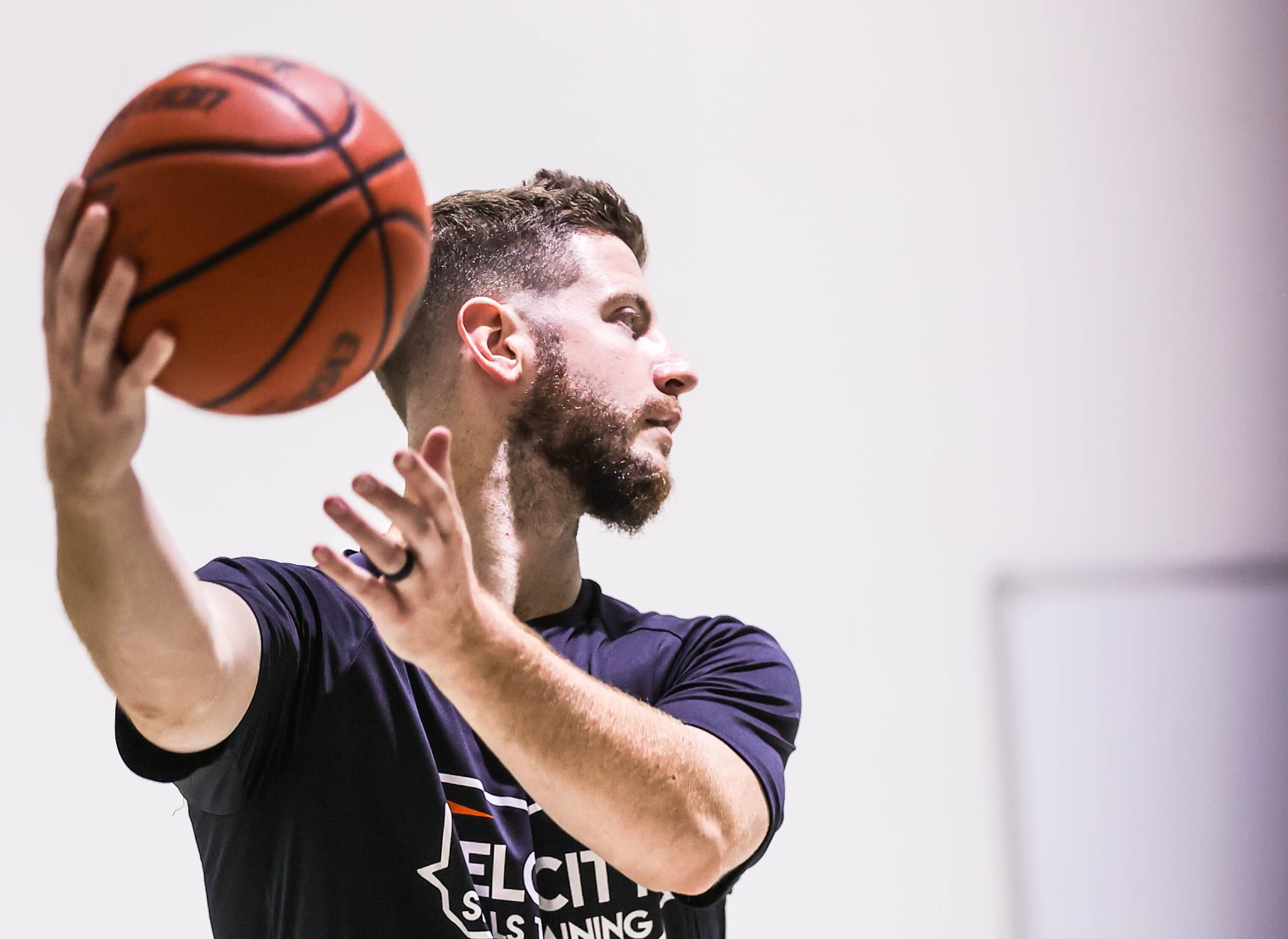 VELOCITY SKILLS TRAINING Basketball Skills Training
Gain Confidence. Get Results.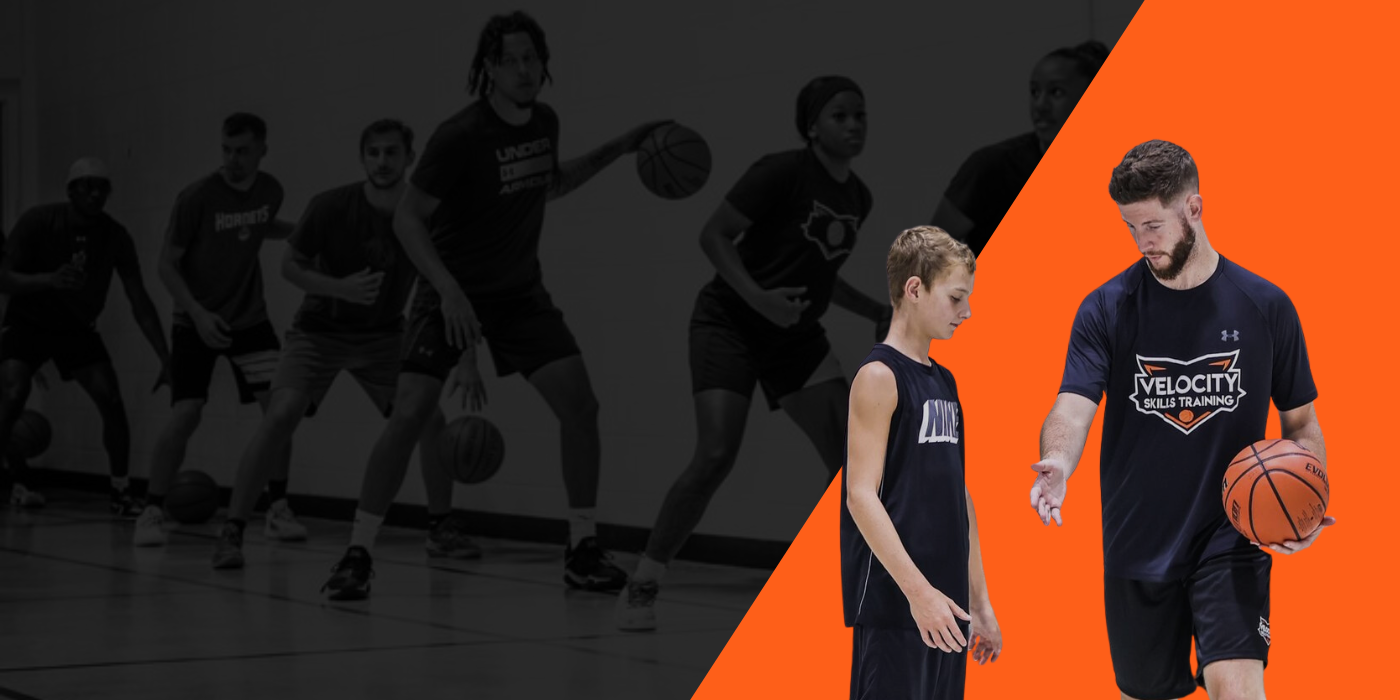 ABOUT US
OUR MISSION
Welcome to Velocity Skills Training, where we provide a positive learning environment for kids to train with consistency, intensity, and accountability. As a basketball coach with years of experience, I'm dedicated to helping players gain confidence and get results.
Velocity Skills Training

Enh

ance Your Basketball Skills

and Drills
Are you a player who wants to enhance your basketball skill? Our comprehensive basketball training drills are designed to cater to you. Clients rave about our basketball dribbling drills improving their handles. Our athletes are excited about increasing their range and getting icy veins for clutch shots. We consistently practice, the essence of our program and drills is to chase excellence personally and dominate the game of basketball. Get in the zone with specialized training drills that you need to be even more explosive on the basketball court. Our aim to increase a player's speed and options on the court. Imagine you can get by any defender with enhanced dribbling and passing. You'll be able to run the offense and turn any play your coach wants into a winning play. Our Players' experiences on the court have substantially improved because of our coaching and guidance. We build essential basketball plays and drills into every athlete we train. It's not just about the ball in your hands, but also about your body positioning, and growing your basketball IQ to make the optimal play on the court. Come experience our skills training now. Your shots will improve, your body will adapt, and you'll definitely see a lasting difference in your speed on the court. That's what our clients say about our basketball skills training.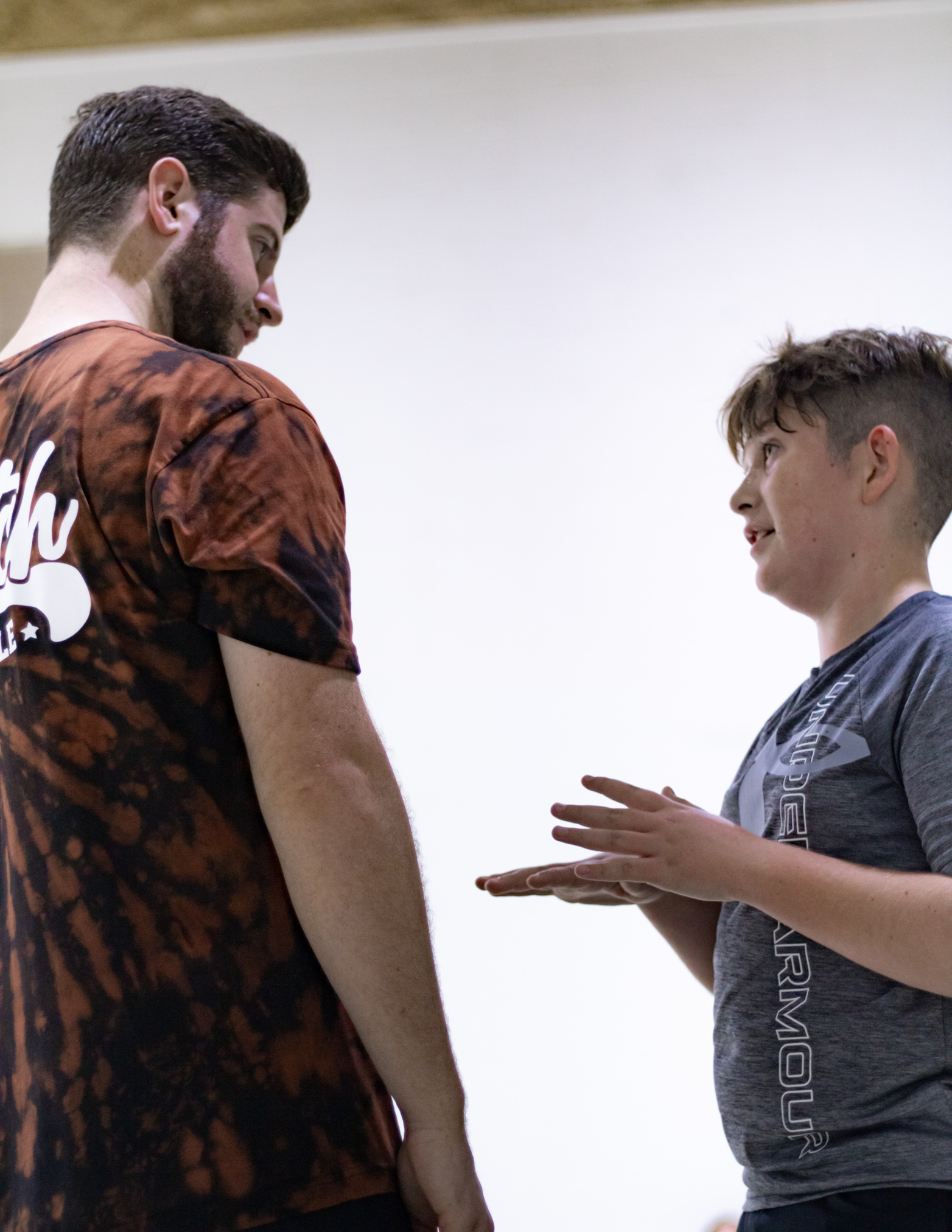 WHAT WE OFFER
MONTHLY MEMBERSHIPS
Our training for skill acquisition is simplified to a step-by-step process. We practice the skill, with no defense, in the situation athletes will see in a game. Then we utilize drills and constraint-based scoring to apply the skill with a defender.
TRAINING OPTIONS:
+ In-Person in Hickory, NC
+ Online through our Virtual Training App
Focus on Advanced Basketball Training With High Level Insight
Our advanced basketball training drills have been at the forefront of our services, gaining recognition from coaches and students alike. Our training drills, devised by veteran coaches, ensure basketball skills are built in a holistic manner. We have incorporated a "drill, drill, and drill" again philosophy. This helps not only nurture skill development but also in confidence development from a competitive coaching enviroment. An athlete's parent says, "My son has improved SO much in such a short amount of time. If your child is struggling with confidence in their game I highly encourage you to commit to training with Velocity Skills Training.". A Women's High School Coach raved, "I love his organization and how he broke down, step by step, the skills we need to focus on." Our clients' testimonials are proof of our committed basketball training approach. We conduct basketball drills and instructions that stimulate real-game scenarios, focusing on areas that need improving. And let's not forget our coaching philosophy that believes in the power of game speed repetitive "drills, drills, drills" training to build second nature skills from muscle memory. Our basketball training drills demonstrate the fruits of consistent and focused coaching, making us stand out among basketball training services.
Master the Shot and Footwork with our Basketball Workout Sessions
At our unique basketball workout sessions, you'll transform your game as you master the art of the shot and footwork. Christian Beasely will guide you through a rigorous skills enhancement routine focused on effective shooting, removing bad mechanical habits, and building innate agility. Shooting repeatedly under our supervision helps develop accuracy and efficiency. Over time, players find their shots effortlessly falling in, thanks to our comprehensive training and drills. Another vital skill in basketball is footwork. It's about agility, speed, and movement - the poetry of the feet can direct the game's final crescendo. We concentrate on improving players' speed through our workout drills, which we've tailored for players at all progression levels. We've seen players grow significantly in these vital skills over the years. Our basketball workout program works, and we have client testimonials to back it up. Join us and experience how we're revolutionizing basketball skills training one player at a time.
Improve Your Basketball Skills On and Off The Court
You're not just improving your game on the court, but off as well, and that's the level we aim to help all our clients reach. Our purpose-set basketball drills focus on enhancing defensive skills against a tough defender and mastering your footwork and shot. With our 'back to basics' approach, we've seen players improve their game time after time; many even name us among their favorites when they compare sports training programs. Our comprehensive book on basketball training goes beyond just drills; it's a favorite amongst players aiming to take their game to the next level. Their defensive prowess on the court is a testament to our effective program. The repeated improvement we see in the game of our clients speaks volumes about the services we offer.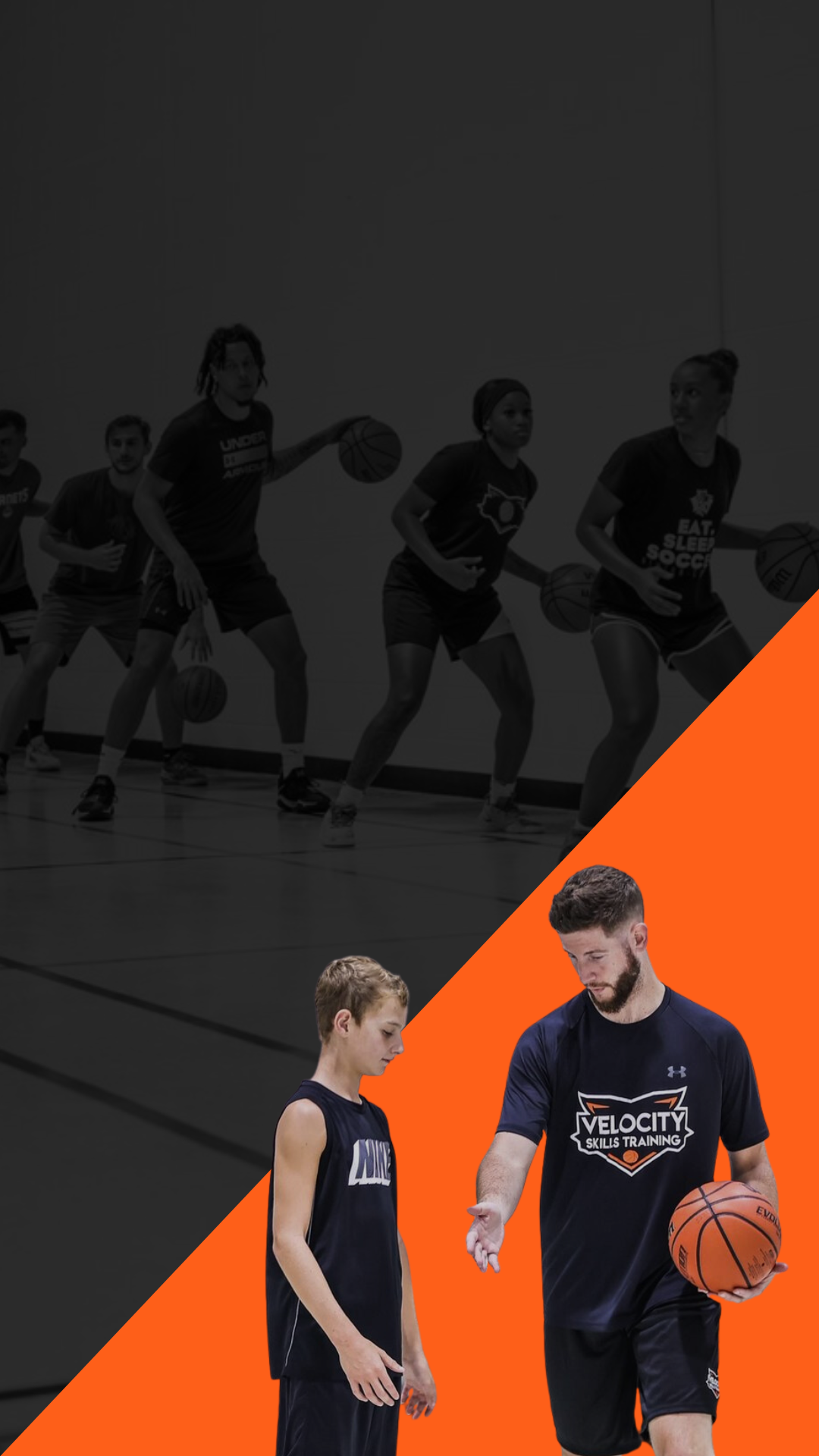 ABOUT US
OUR MISSION
Welcome to Velocity Skills Training, where we provide a positive learning environment for kids to train with consistency, intensity, and accountability. As a basketball coach with years of experience, I'm dedicated to helping players gain confidence and get results.
WHAT WE OFFER
CAMPS & CLINICS
Our basketball clinics are the perfect opportunity for players of all ages to improve their skills and take their game to the next level. We offer year-round clinics led by experienced coaches. Join us on the court and see the results for yourself!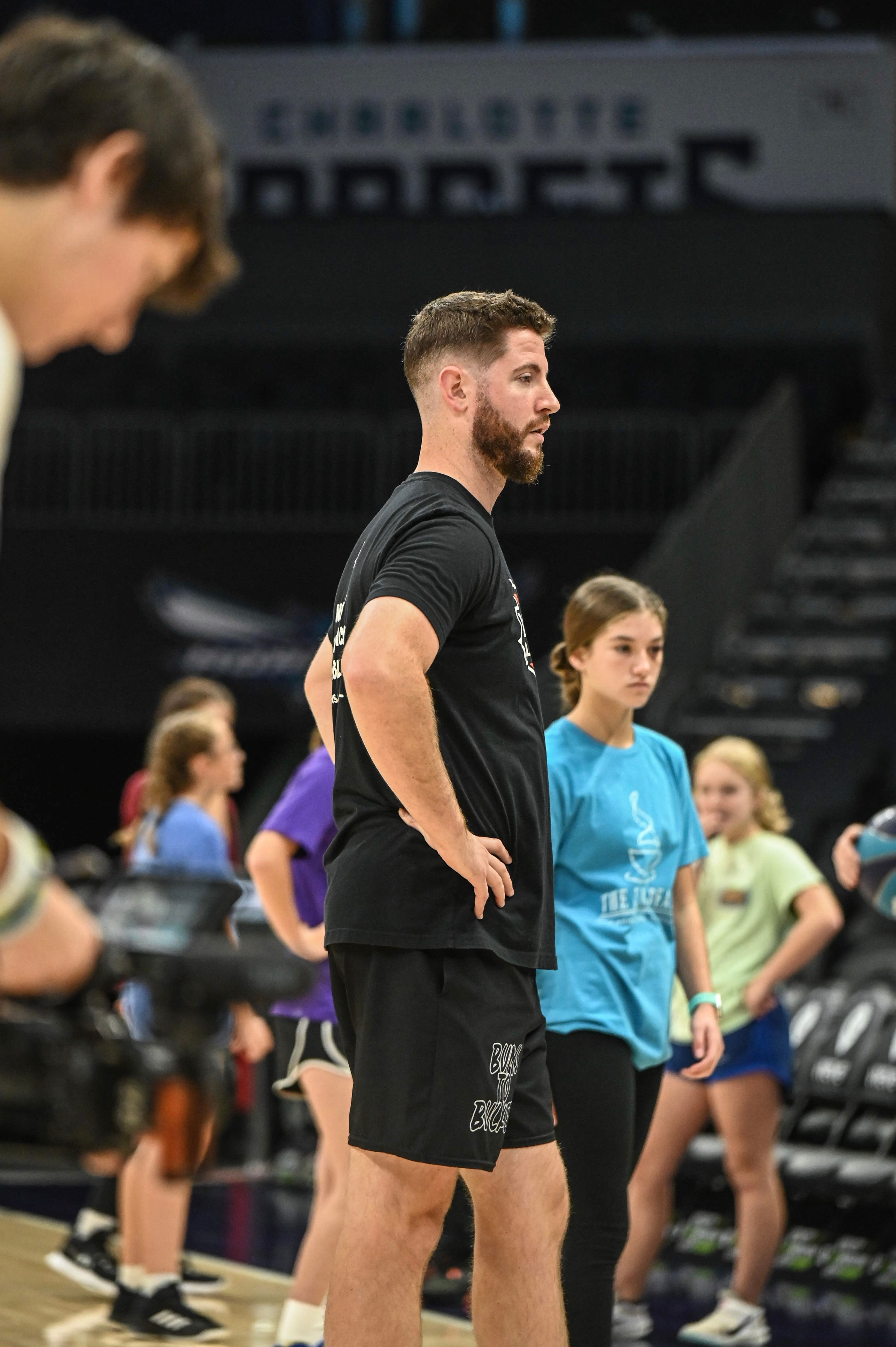 TESTIMONIALS
WHAT OUR CLIENTS ARE SAYING...
BUILD CONFIDENCE. GET RESULTS.
JOIN OUR COMMUNITY!
Schedule your first in-person session for FREE!
Join our Group Basketball Sessions and Experience the Best
Join our dynamic group sessions and soak in the atmosphere of being around committed athletes all striving to improve their game. We're not just running any old basketball program - far from it. Our sessions are designed to build skills for everyone who steps on the court with us. Our trainings are in-depth, utilizing every moment to build your skills and character as an athlete. Your experience at our camp goes beyond the session itself. It's about growth, learning, and discovering what you're capable of. Our lessons are immersive, filled with vital drills that you might not encounter anywhere else. If you're considering where to take your game to the next level, we ask you join us. Experience the satisfaction of improving every day, every session, and watch your game elevate to heights you've only dreamed of.
Shop our Basketball Training Products and Enhance your Game
When you're ready to sharpen your offense, lock up on defense, and take your game to the next level, you'll want to check out our comprehensive range of basketball training options. We can train you in person or you can start our online training regime to help transform your gameplay. Press purchase on our training page $29.99 monthly option. Once in your cart, just click 'purchase" again it's that simple. As Big shout out to our clients who've experienced the fantastic benefits of incorporating our tools into their drills, ask to see their score recaps because they speak volumes. So, if you're keen on enhancing your game, browse our store and add some high-quality programming to your cart. Don't just watch the box score, be part of it and add vital tools to your bag. Our Basketball Skills Training is committed to aiding you in achieving a big and encouraging skill boost with our services.
Steps for Mastering the Basketball Dribbling Drills
As part of honing your basketball skills, mastering the basketball dribbling drills is essential to keep the game in your control. Imagine being in control of the ball, take one dribble, take a second dribble, and off you go past your defender at lightning speed. It sounds awesome, right? Our clients cannot stress enough how much they've improved their dribble speed and control through our comprehensive training and drills. Many have gained confidence in their shot and footwork after joining our group basketball sessions where they experienced the best basketball workout sessions. Others praise the advanced basketball training drills provided by our experienced coaches. With the right tools, expert basketball training, and persistent practice both on and off the court, anyone can enhance their basketball skills.
Master the Basketball Game at Home
If you've ever wondered how to master the basketball game in the comfort of your home, you're not alone. Many of our clients have asked the same. They're seeing incredible leaps in their basketball skills by using our comprehensive training and drills. Just like them, you can excel on both ends of the court with little more than a basketball, a hoop, and dedication. Our athlete-specific drills are built to fine-tune each student's individual skill level. We focus on footwork, shooting, positioning, building confidence, and many other essential basketball skills in our bootcamp style workouts. Feel the power of a one-on-one session with Christian Beasley in person or in your very own home. This way, you will improve wholistically as a player on both sides of the court, whether that's defense or offense. Remember, practice doesn't always create perfection. The right practice, at the right speed, at the right intensity makes perfect. So, are you ready to take your basketball game to the next level?